EDM has become recognized for its ability to provide reliable solutions to complex energy, communications, and other civil infrastructure problems by merging a passion for customer satisfaction with excellence in engineering and science.

PhaseTrakker® is an EDM solution using GPS technology to measure voltage phase angles by comparing a portable Field Unit with a Reference Unit attached anywhere on your electric system. PhaseTrakker® provides precise phase ID and angle on entire systems enabling utilities to balance load and reduce line loss.
Quality Companies We Represent
Mega Power Systems is a leading provider of test switches and process control equipment. Lead by an experienced staff, Mega Power Systems offers a durable and innovative lineup of switch and process control products .

Mega Power Systems rivals the industry's biggest manufacturers of test switches while providing unparalleled agility and affordability.

Experience the Mega Power Systems difference!

Myers Power Products creates solutions that are project-specific and engineered to the customer's specifications to meet their applications. Their wide array of solutions offer countless advantages over standard, off-the-shelf equipment which is the major difference in doing business with them.

Myers manufacturers complete power solutions including Power Distribution Centers, Metal Enclosed and Metal-Clad Distribution Switchgear (5kV-38kV), FVR Outdoor Substation Circuit Breakers (15kV-38kV 1200-4000A up to 50kA), Secondary Unit Substations, Relay / Control Switchboards, Metering Boards and Panels, Bus Bar and Bus Duct, and their own line of AC & DC Circuit Breakers.

Oldcastle Precast, Inc. united the people and products of Carson®, Christy®, and Synertech® to form Oldcastle Enclosure Solutions (OES.) Combined, the Carson®, Christy®, and Synertech® brands possess over 100 years of prestige and experience.

Known worldwide as one of the most innovative and largest manufacturers of enclosure products produced from plastics, polymers, and concrete, OES uses leading-edge technology to design, manufacture, and supply enclosure products for the protection of municipal water, irrigation, electric, telecommunications, cable, and transportation infrastructures.
Probewell Lab Inc. designs, manufactures and sells high accuracy measurement instruments for power utilities. Probewell Lab's MT-1 portable watthour meter tester has revolutionized how utilities go about their everyday business such as handling high bill complaints, field sampling of meters or just any type of field meter verification. Probewell products are used in utilities, large and small, in the United-States, Canada and countries all over the world.

Probewell Meter Testing Equipment is NIST Traceable.
Schweitzer Engineering Laboratories designs, manufactures, supplies, and supports products and services for power system protection, monitoring, control, automation, and metering. Solutions include comprehensive generator and transmission protection, fault indication, distribution automation and control systems, communications for critical infrastructure, and complete turn-key systems.

SEL offers a worldwide, ten-year product warranty and is committed to making electric power safer, more reliable, and more economical.

Tavrida Electric North America has provided innovative products to utility and industrial customers through our sales and support network throughout North America since 2008. Based out of our North American head office in Vancouver, British Columbia, US offices in Florida, and sales representatives from coast to coast.

Tavrida's selection of circuit breakers, draw-out breakers, and reclosers provide the ideal solutions for voltage and current switching. Applications range from 5kv to 38kv breakers for indoor and outdoor use of the utility and industrial markets.

Innovative Switchgear Solutions, Inc., designs and manufactures solid dielectric vacuum load break and vacuum circuit breaker switchgear solutions for the underground electric distribution market. ISSI's solid dielectric vacuum solutions do not use gas or oil, operate with a single motion visible break and isolation, and therefore provide a much safer and maintenance free solution.

Innovative Switchgear's units are designed for new installations and as direct retrofits to replace many installed oil and gas switching products including submersable units, wallmount units, vaultmount units, and padmounted units.




HICO America, with headquarters in Pittsburgh Pennsylvania and facilities in Los Angeles and Greensburg, PA, is part of the Power Systems business unit, in the Industrial Performance Group of the Hyosung Corporation, and have been manufacturing power transformers since 1969,

HICO offers small, medium and large power transformers, both core and shell form technology, up to 765kV 2050kV BIL, 2,400MVA capacity, as well as large power shunt reactors up to 765kV. HICO also manufactures SF6 power circuit breakers and Gas Insulated Switchgear up to 800kV, and compact Gas Insulated Switchgear up to 38kV.

Northern Reliability, Inc. ("NRI"), located in Waitsfield, Vermont, is a distributed energy company that engineers, procures, and constructs grid-tied and stand-alone energy storage systems. NRI's long history in energy storage dates back 35 years to the early years of the renewables industry. NRI energy storage and generation systems are used to power off-grid applications, to integrate wind and solar into existing grids, or to operate as stand-alone storage units for the purposes of load reduction, arbitrage, or power quality management. NRI serves a wide range of needs with its energy storage line from small metering stations in the 3kWh range to large utility scale multi MWh applications.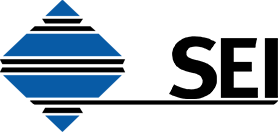 Founded in 1977, SEI manufactures DC critical power systems and customer-premises power equipment (CPE) for industrial users, wireless, telephone service providers, and the military. Proudly made in the USA and located in a modern manufacturing facility in Frederick, Md., SEI has shipped their DC critical power systems to customers around the world.

SEI's systems provide 48 Vdc and 24 Vdc battery backed-up power providing holdover times from 20 minutes to 8 hours. SEI's 'power plant in a box' systems have output power distribution modules and options that facilitate use in a wide variety of applications

Elgin Power Solutions, specializes in complex electrical system integration. Products include mobile substations, unitized substations, metal enclosed capacitor banks, harmonic filter banks, reactors, control enclosures, metering cabinets, junction cabinets and turnkey substations.

Their products are well suited and used in a variety of sectors including: Oil and Gas, Renewable Energy, Utilities, Data Centers, Mining, Government and other industrial applications. Elgin Power Solutions is your "one stop shop" for medium and high voltage electrical system needs.

INERTIA Engineering & Machine Works, Inc., is an ISO 9001:2008 certified manufacturer of medium voltage switchgear, automation products and specialized equipment and components for the electrical power distribution industry

INERTIA_REPL is a joint venture between INERTIA Engineering and REPL, a manufacturer of heat-shrinkable power cable accessories for over twenty-five years.


The Royal Switchgear product line was established as part of the Royal Electric Manufacturing Company in Chicago, Illinois in 1914. The company has gone through ownership and location transitions through time, and has been located in Bessemer Alabama, since 1994, where they manufacture all their products.

Royal Switchgear's products include Group Switches, Hookstick Switches, and Power Connectors. All their products are designed and manufactured to meet a wide range of voltage and current classifications used in substation and distribution system applications